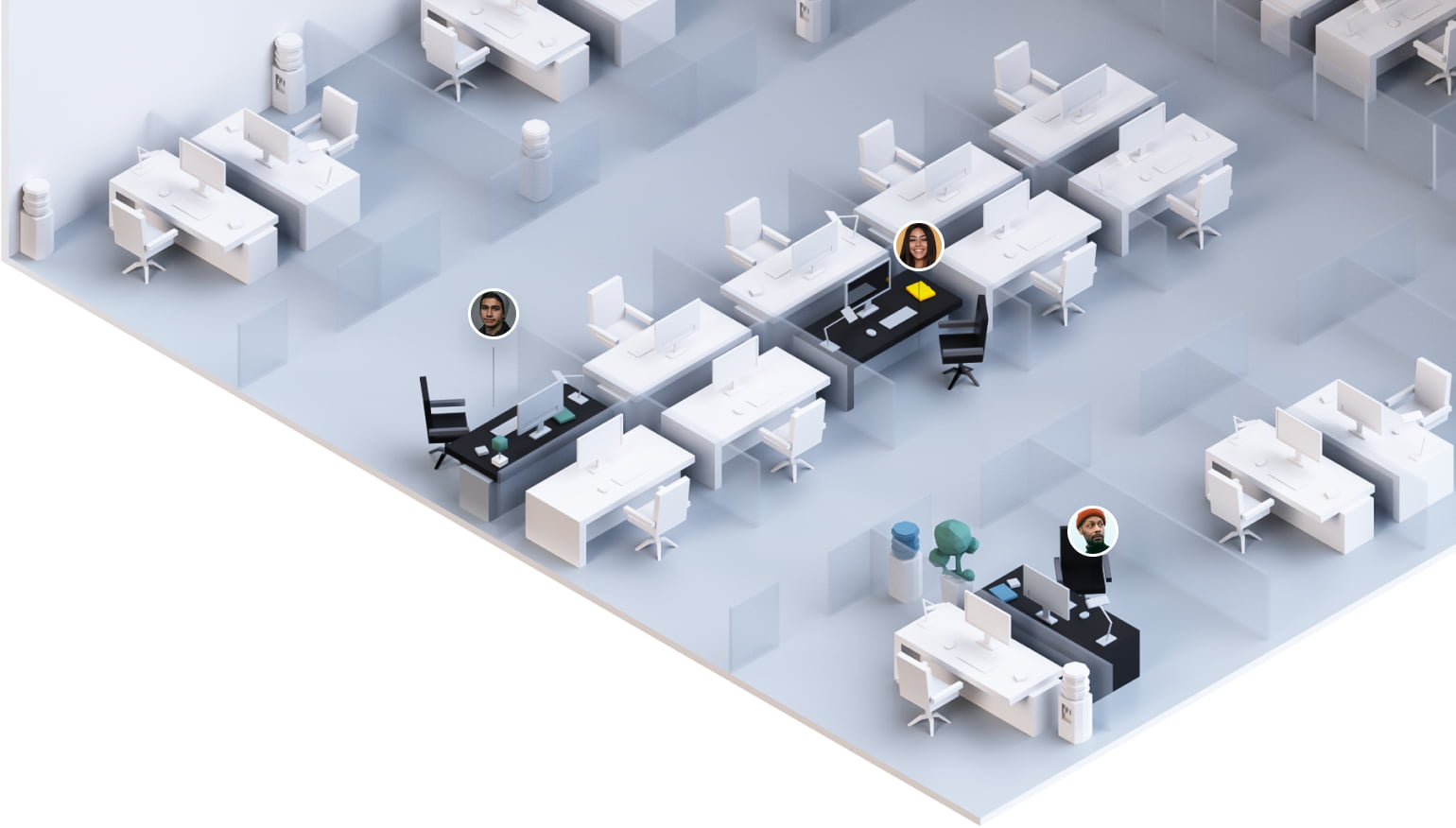 Many companies consider moving to flexible desks aka hot-desking to save up money, especially due to COVID.
But turns out, it's not that simple:
!

People have different needs and preferences: displays, light conditions, dock stations, adjustable desks

!

Sometimes, employees cannot find a suitable desk, they have to return back home. This is very frustrating!

!

It is hard to find your colleagues, as they might take a different seat every time
20%
On average, only 20% of the office space is used. The rest is idle and burning money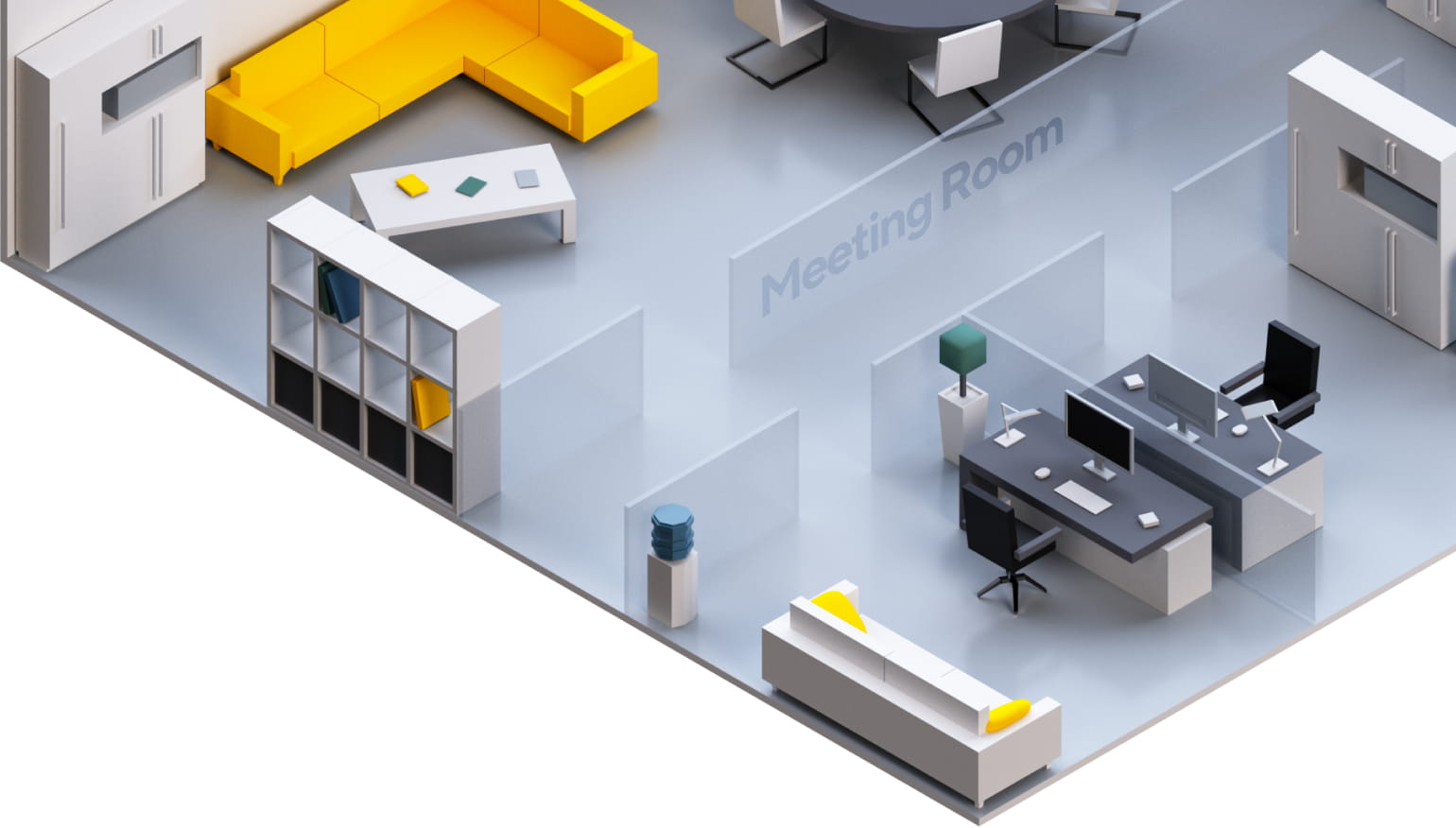 DeskMe booking app solves these problems
When an employee decides to go to the office, he opens the DeskMe booking app, and reserves a place in 1 click.
He can see where his colleagues sit, where the desk is located, what is the desk equipment

He can book the desk that suits him best, and ensure efficient office usage by choosing precise time

He can find colleagues, meeting rooms and desks through the DeskMe app search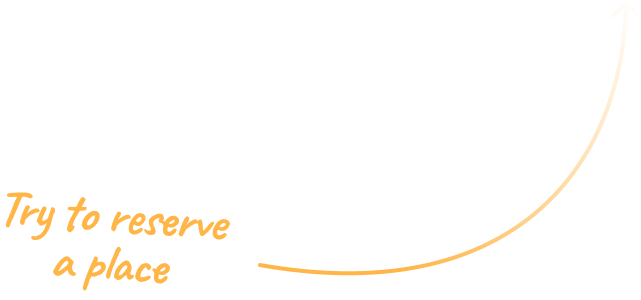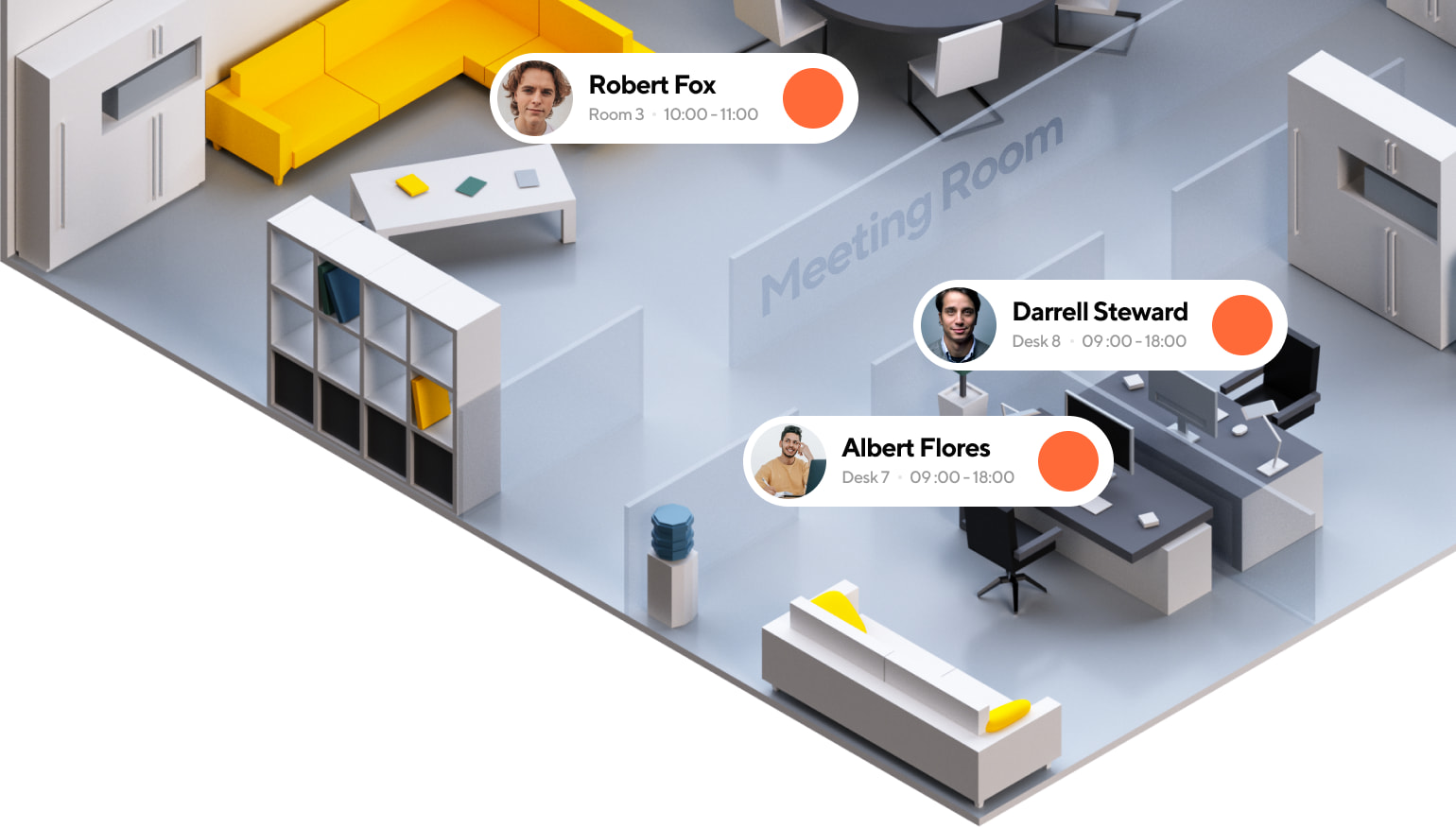 DeskMe charges €5 per place/month
Let's say, you have 20 employees and a 200 square meters office, and it costs you €7,000/month. With flexible desks, you can easily reduce the office in half and save €3,500. But, you might run into the hot-desking problems.
With DeskMe, you still save €3,450 per month and your employees are happy!
Pricing